Excursion tours in Andalucia
All our excursions in Andalucia are privately driven using our cars or minibusses (carrying up to 7 passengers) to give you a more comfortable and flexible experience and service.
Guided excursions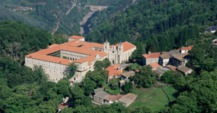 Our drivers will be able to inform you about the local sites, places to go, and good restaurants to visit.
Even so, it can be well worthwhile to hire a Local Guide and arrange a Guided Tour of the City or Site that you wish to visit. The guides will have a more thorough knowledge of all the specific sites and locations including the Andalucian historical background. Guides can also be hired to speak your native tongue, for example French or Russian and in some locations even Arabic.
Tours in Malaga province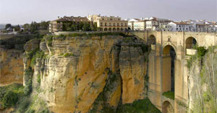 Prestige Car Transfers will arrange and plan any tour or excursion in Andalucia you might wish to participate in. We will taylor the excursion to your specific needs and wishes.
Should you wish to be away for more than one day, we will also arrange hotel accomodation stretching from charming inns or paradors to luxurious 5 star hotels.
---