Excursions to Gibraltar

Gibraltar is located 138 km from Malaga airport. The drive will take just a little more than an hour. Gibraltar populates just a little less than 30.000 people; all within 6.8 square km.
Little Britain in Spain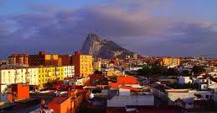 Gibraltar is officially charecterized as a "British overseas Territory" which means that Gibraltar does not form part of the UK but does fall under UK jurisdiction. Hence Gibraltar is English speaking; use the Gibraltarian Sterling as their currency and feels like a little UK to the south of Spain.
Location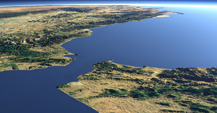 Gibraltar is strategically placed at the entrance of the Mediterranean and is know as the narrow neck which separated Europe from Africa. Gibraltar mountain - being a limestone rock is riddled with caves. 140 in total have been discovered so far.
What Gibraltar offers
Apart from walking down the Gibraltar Main street and taking in the britsih feel the island has to offer, Gibraltar offers some of the most spectacular views of Africa and beyond that you will ever see. A cable car takes you to the very top, where you will find the upper rock nature reserve which is inhabitet by the famous Barbary apes. Standing on the very top of the island, one looks at the powerfull cannons and understands why this island was so historically important in the past.
---